Our Pathologists
"Medicine works best as a team. We all need to work together to provide the best patient outcomes."
Maira S. Gaffar, M.D.
Dr. Maira S. Gaffar is board certified in anatomic and clinical pathology with a fellowship in hematopathology.

Born in Pakistan, Dr. Gaffar has spent most of her life in south Florida. She attended medical school in Boca Raton at Florida Atlantic University. She completed her residency training at the University of Florida in Gainesville, where she also served as Chief Resident. Dr. Gaffar remained at the University of Florida for Hematopathology fellowship training. During her residency and fellowship, Dr. Gaffar gave multiple presentations at various conferences and was published in a number of journals.

Dr. Gaffar encountered the field of pathology during a histology course in her undergraduate studies. She immediately knew that she wanted to pursue a career in the field. "The ability to examine tissues at a microscopic level is a remarkable thing." My mentor once said, "Pathology is the intersection of biology and the diagnostic process." And I am so grateful to have the opportunity to be a part of the patient care team as a pathologist.

Dr. Gaffar particularly appreciates collaborating with clinical colleagues and discussing patient treatment plans. "Medicine works best as a team. We all need to work together to provide the best patient outcomes."

Dr. Gaffar enjoys spending time outdoors and travelling with her husband and her two dogs. She also enjoys cooking, barre classes and reading.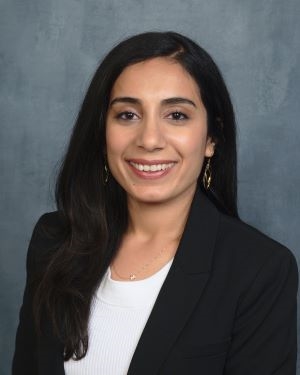 Board Certifications: Anatomic Pathology and Clinical Pathology

Areas of Focus: Hematopathology, Gastrointestinal and Breast Pathology

Undergraduate: Palm Beach Atlantic University, School of Arts and Science, West Palm Beach, FL

Medical School: Florida Atlantic University, Charles E. Schmidt College of Medicine, Boca Raton, FL

Resident: University of Florida, College of Medicine, Department of Pathology, Immunology and Laboratory Medicine

Fellowship: Hematopathology, University of Florida, Department of Pathology, Immunology and Laboratory Medicine