Our Pathologists
"I was thrilled by the opportunity to first observe the physical evidence of disease in the clinic, and then subsequently to appreciate the microscopic evidence of pathology in the lab."
Christina L. Warner, M.D.
Dr. Christina L. Warner joined Sarapath Diagnostics® in 2011. She is board certified in anatomic and clinical pathology and dermatopathology.

Dr. Warner earned a Bachelor of Art degree in Anthropology from New College of Florida in 1997, and a Bachelor of Science in Biology at the University of Kentucky in 2000. She received her medical degree with distinction from the University of Kentucky in 2005. After fulfilling her residency in anatomic and clinical pathology at the University of Kentucky Chandler Medical Center, where she served as chief resident during her last year, Dr. Warner completed her training with a fellowship in dermatopathology at the University of Texas Southwestern Medical Center. Her professional affiliations include the College of American Pathologists, the American Academy of Dermatology, the American Medical Association, and the Florida Medical Association. Dr. Warner has coauthored and collaborated in several publications and medical presentations.

Dr. Warner expected that she would specialize in pathology even prior to entering medical school, as forensic pathology is an area where the fields of anthropology and medicine closely intersect. A summer medical school elective in dermatology and dermatopathology prompted a new interest. She says, "I was thrilled by the opportunity to first observe the physical evidence of disease in the clinic, and then subsequently to appreciate the microscopic evidence of pathology in the lab." After completing a post-sophomore student fellowship in pathology, she further appreciated the breadth and fascinating complexity of practicing medicine as an anatomic and clinical pathologist. "I know that as a pathologist I will continue to learn and be challenged throughout my career. I also enjoy the rewarding relationship of working closely with clinicians as partners to ultimately best serve patients."

Dr. Warner maintains an avocational interest in anthropology, as she has traveled several times to Peru to assist her husband, John, in his fieldwork as an Andean archaeologist. In addition to traveling, they also enjoy gardening, reading, and chasing after their young daughter, Meghan.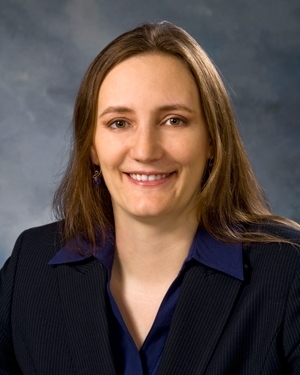 Christina L. Warner, M.D.
Board Certifications: Anatomic Pathology, Clinical Pathology and Dermatopathology

Areas of Focus: Dermatopathology, Gastrointestinal and Genitourinary Pathology

Undergraduate: New College, Sarasota, Fl & University of Kentucky, Lexington, Ky

Medical School: University of Kentucky, Lexington, Ky

Resident: University of Kentucky Chandler Medical Center, Lexington, Ky

Dermatopathology Fellowship: University of Texas Southwestern Medical Center, Dallas, Tx