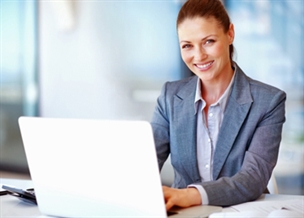 Financial Services
SaraPath Diagnostics® Financial Policy
SaraPath Diagnostics is committed to providing the highest quality medical care to our patients, irrespective of insurance coverage or ability to pay. All specimens received by SaraPath Diagnostics will be processed according to current medical standards by our highly trained staff and diagnosed by our pathologists. At times, additional testing or sub-specialty consultation may be required to reach or confirm a diagnosis. In these instances it is possible that you may receive a bill from an unaffiliated consultant or laboratory.

SaraPath Diagnostics will bill your insurance if it is provided by you or your physician. If your insurance information was not supplied with the specimen, and you would like for us to file a claim, please contact us to provide the required billing information. You are responsible for any applicable coinsurance, deductible, or other charges not covered by insurance. For your convenience, we accept all major credit cards. Payment can be made by any of the following methods:
Mail to: 2001 Webber St., Sarasota, FL 34239
Telephone: (941) 362-8900 or (877) 362-9144
Online: click here
Payment is expected within 30 days of your initial bill. SaraPath Diagnostics contracts with an outside collection agency to collect outstanding past due balances. Accounts that are not paid within 90 days will be considered for placement with our collection agency. If you are unable to pay the full amount due, please contact our Billing Office to arrange payments or to request a Financial Hardship application. Alternatively, you may set up monthly payments online at www.sarapath.com. Payment arrangements must meet certain criteria and payments must be made as agreed to keep your account in good standing. Please contact our Billing Representatives if you have questions about our payment process.

SaraPath Diagnostics® Financial Assistance Programs
At SaraPath Diagnostics®, we recognize that medical bills are often unexpected and can put a strain on personal finances. We have therefore developed the following financial assistance programs:
Payment Plans

Monthly payment plans can be arranged to help patients budget their outstanding medical expenses. To arrange a payment plan on your outstanding balance, please contact Billing Customer Service or set up online by clicking here.

Financial Hardship Discount Program

Under SaraPath's Financial Hardship Discount Program, patients that meet certain financial criteria may qualify for a discount or waiver of their pathology expenses. If you think you may qualify for a hardship discount you can fill out an application by clicking here. Please mail the completed application and all required documents to the address shown on your statement. Please note that incomplete applications and applications without required documentation cannot be considered.


For additional questions, please contact
Billing Customer Service
.
SaraPath Billing Customer Service
2001 Webber Street
Sarasota, FL 34239
Phone: (941) 362-8900 or toll free (877) 362-9144
Email Billing Customer Service
Billing Customer Service
.