Our Pathologists
"Pathology offers new challenges and new opportunities to learn from our patients each and every day."
Jason M. Tedesco, M.D.
Dr. Jason Tedesco joined SaraPath Diagnostics in 2013. He is board certified in anatomic and clinical pathology and hematopathology.

Born and raised in the Omaha, Nebraska, area, Dr. Tedesco attended college at the University of North Carolina at Chapel Hill, graduating with highest honors with a Bachelor of Science in Biology. He remained in Chapel Hill for medical school, attending the University of North Carolina School of Medicine. Dr. Tedesco completed his residency training in Anatomic and Clinical Pathology at Vanderbilt University Medical Center in Nashville, Tennessee. He subsequently completed fellowships in Anatomic Pathology (Surgical Pathology, Cytopathology, and Breast Pathology) and in Hematopathology at Vanderbilt. He is a member of the College of American Pathologists, United States and Canadian Academy of Pathology, Society for Hematopathology, American Society of Hematology, and American Society for Clinical Pathology. Dr. Tedesco has contributed to numerous publications and presentations throughout his residency and fellowships.

Dr. Tedesco became interested in pathology during a medical school rotation, where he was fascinated by the pathologist's critical yet understated role of establishing the diagnosis that ultimately guides the patient's subsequent care. During residency, he developed a particular interest in two of Vanderbilt's historical fortes, breast pathology and hematopathology, which he subsequently received further training in during his fellowships. The latter subspecialty was particularly appealing because it often necessitates that one integrate morphology, flow cytometry, cytogenetics, and/or molecular studies in order to reach the appropriate diagnosis. Indeed, it seems that "pathology offers new challenges and new opportunities to learn from our patients each and every day."

During his spare time, Dr. Tedesco enjoys spending time with his family. Other interests include traveling, history, bowling, and cooking.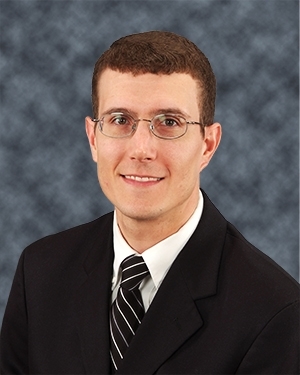 Board Certifications: Anatomic Pathology, Clinical Pathology and Hematopathology

Areas of Focus: Hematopathology, Gynecologic and Breast Pathology

Undergraduate: University of North Carolina at Chapel Hill, Chapel Hill, NC

Medical School: University of North Carolina School of Medicine, Chapel Hill, NC

Resident: Vanderbilt University Medical Center, Nashville, TN

Anatomic Pathology Fellowship: Vanderbilt University Medical Center, Nashville, TN

Hematopathology Fellowship: Vanderbilt University Medical Center, Nashville, TN